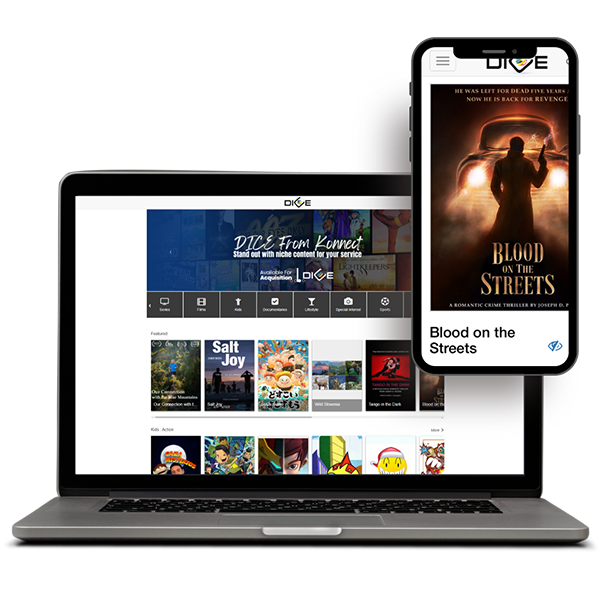 Konnect attends ATF, Singapore 🇸🇬
Konnect distributes FIFA World Cup 2022 rights to Sri Lanka 🇱🇰
Konnect distributes lifestyle Content to Malaysia 🇲🇾
Konnect attends DISCOP, Africa
Konnect attends AFM, USA 🇺🇸
Konnect attends TIFFCOM, Japan 🇯🇵
Konnect attends MIPCOM in Cannes 🇫🇷
Konnect attends Birmingham Film Festival 🇬🇧
Konnect attends Sportel Monaco 🇲🇨
Rory Rigney Joins Konnect Digital as part of DICE Sports
Content distribution deal with PBS America 🇺🇸
Road Safety World Series Cricket distribution for Singapore 🇸🇬
Konnect distributes Kids series to SBS Australia 🇦🇺
Devieka Bopiah joins Konnect Digital as our Head of Business in Africa
Konnect distributes Kids series to Discovery, SAARC
Konnect distributes Bollywood titles to Malaysia 🇲🇾
Attended MIPTV which was the first in-person event since COVID 19
Konnect distributes international documentaries to China 🇨🇳
Konnect distributes Chinese dubbed Kids animation series to Taiwan 🇹🇼
Konnect attends Seoul Promotion Plan Online 🇰🇷
Konnect attends SIFF & STVF Online 🇺🇸
Konnect attends MIP China Online 🇨🇳
Konnect adds a selection of premium kids titles to DICE for distribution
Konnect attends MIPTV Online
Konnect attends ATF 2020 Singapore 🇸🇬
Konnect attend American Film Market Online 🇺🇸
Konnect signs Content distribution deal with Docubay India 🇮🇳
Konnect signs Content distribution deal with China 🇨🇳
Konnect signs Content distribution deal with Dish TV India 🇮🇳
Konnect signs Content distribution deal with Huawei Video
Konnect signs Content distribution deal for English Premier League Audio Rights exclusively for China 🇨🇳
MX Player goes big with its international offerings - expands its content portfolio by signing a deal with Konnect Digital
Konnect Digital signs partnership deal with Rajshri Entertainment – India's leading digital content studio 🇮🇳
Trade Development visit to ATF Singapore and India 🇸🇬 🇮🇳
Konnect signs Content distribution deal with Network18
Trade development visit to India 🇮🇳
Multiyear Kid's Content agreement with Findaway, US 🇺🇸
Konnect Digital inks global mobile distribution deal with EuroNews
Erik Meert joins Konnect as CFO
Konnect invited on Capital Accelerate & Scale Tech Superstars (CAST) Trade Mission to Australia 🇦🇺
Konnect joins trade mission to World Content Market - Moscow 🇷🇺
Joins DIT London Region Trade Mission to MIPTV 2017, Cannes 🇫🇷
Konnect successfully completes Department for International Trade (DIT) Global Growth Programme
Konnect provides Kid's content for Amazon FireTV and Store
Multiyear Kid's Content agreement with Fingerprint - specialist in kid's mobile games and platforms
Multi-Year deal signed with Reliance Jio, India's fastest growing mobile network, for International Content 🇮🇳
Agreement to provide Google with Content for Augmented/Virtual Reality (AR/VR) Devices
Konnect successfully completes UKTI's Gateway to Global Growth programme
Konnect joins UKTI's Trade Mission to US (NY Digital Mission) 🇺🇸
Konnect joins UKTI's Trade Mission to India (The India Marketing & Strategy programme) 🇮🇳
Konnect successfully completes UK Trade & Investment's 'Passport to Export' programme (UKTI) 🇬🇧
Branded content deal with Micromax India for Micromax Pro Slam.

Multi-year deal with Lenovo to supply content for Multi-User, Multi-Touch Device (pAIO).
Konnect agrees Sky Sports and Perform Group IPL Content distribution, in association with Times Internet.
Konnect signs first content deal - for the Intel Multi-User Multi-Touch, Portable All-in-One Device (pAIO).